I was told that I should post pictures of my colt here. Not only does he have an unusual blanket, but he's shedding out to be an odd sort of palomino. Here he is at one day old.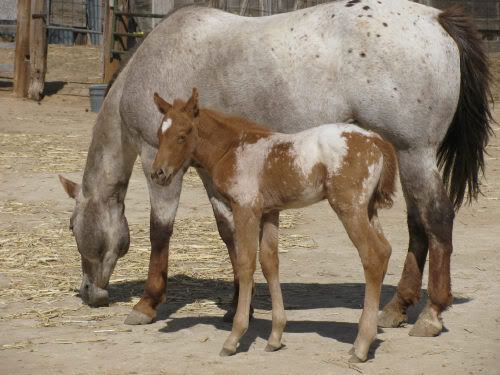 Here he is now, at 2 1/2 months.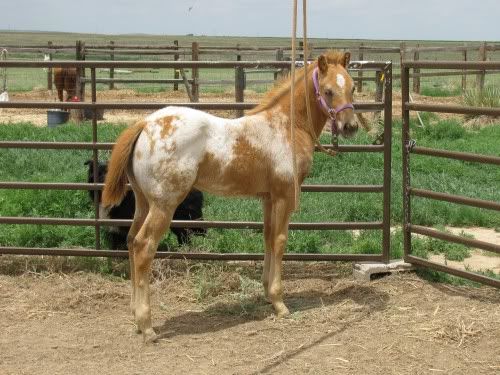 Most of my palomino foals have been born sort of a peachy color -- not quite red, not quite yellow. They turned out to be a real light shade of palomino. Since this guy was a darker shade at birth, I was hopeing he might turn out to be a golden palomino. I didn't really expect this! This is what his face looks like where he's shedding around his eyes and muzzle.
The points of his hocks.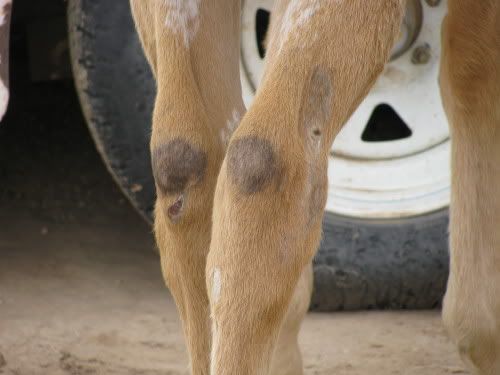 His mane and tail are growing out a sort of chocolate color.
I'm anxious to see what color he'll be when he finishes shedding his baby fuzz. I'm wondering if the ApHC will even register him as a palomino?!