TwinCreeksFarm
March 04, 2009 February 22, 2011
Forums
Well, not really. We knew they were coming. ;) Those from the main forum probably remember about the question I had asked about the mismate shot towards the end of December. My (then) 7 month old Border Collie bitch had tied (with another Border Collie--a future planned breeding) but we ended up deciding against aborting the pregnancy for different reasons through the mismate shot or the lutalyse series. So here they are! Slick (mom) is doing fantastic and is a very natural mother. The pups are all very healthy and of course adorable. We had 7 black and whites born on 3/2/09 at 8 p.m. (they were due 3/3). There are 5 boys and 2 girls. Slick being a good girl.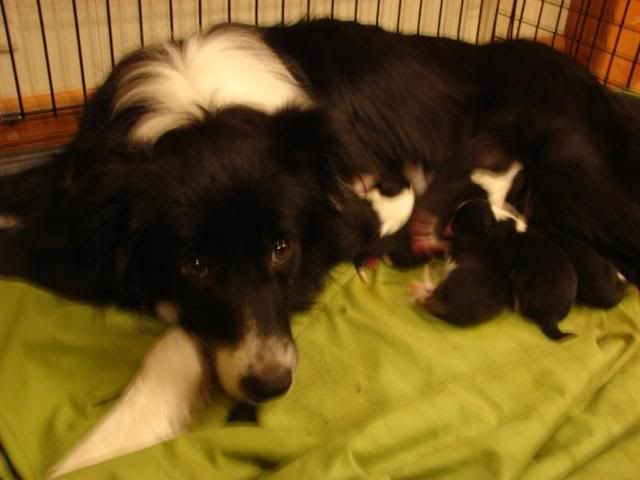 All the pups nursing.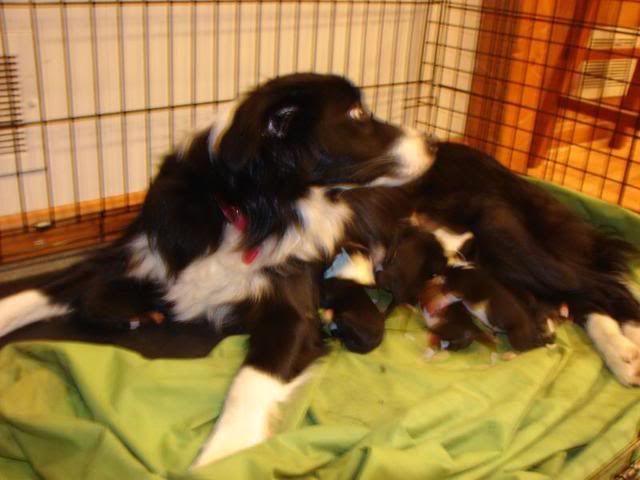 All the pups jumbled up.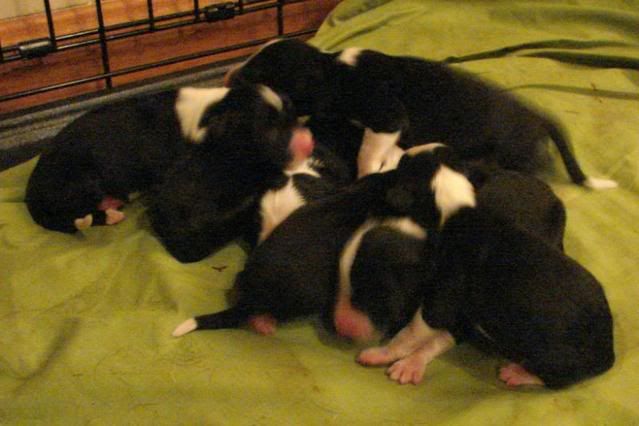 Bullet, boy.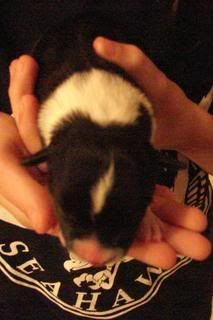 Diego, boy.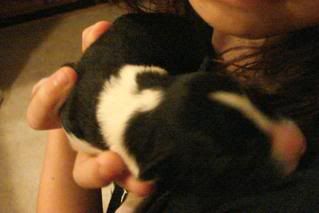 Caliber, boy.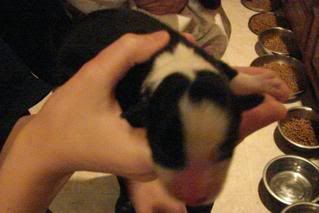 Raleigh, girl.
Addie, girl.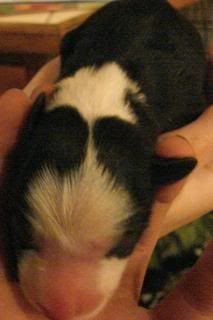 Domino, boy.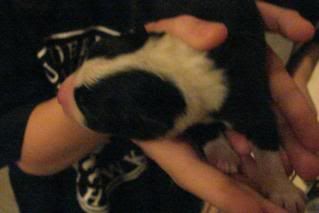 Ollie, boy.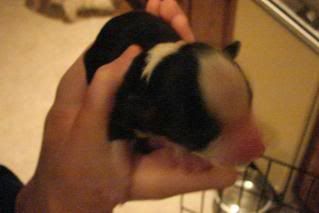 For those who object to our decision, we have no regrets. Other than we wish it wouldn't of happened in the first place... :hammer