My lovely filly was born this summer, I first thought her to be some kind of liver chestnut who would grey, at 2 months she looked like this:
and now, soon to be 5 months, she's gone to this: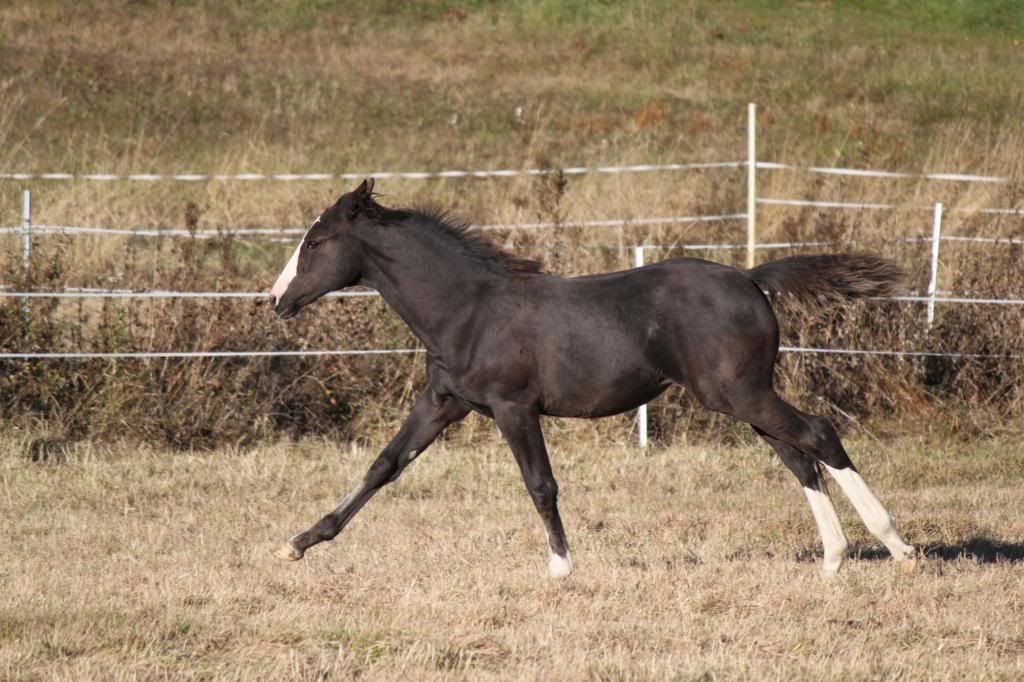 Our ID-controller registrered her as brown, but once again she looks lika a liver chestnut, and she still hasn't started to grey as I first thought she would.
I've never seen a chestnut get born with that kind of color. :S
Any thoughts?
She's by a chestnut-stallion, out of the grey mare you can see in the photos.