OK, so I've decided that Jazz is back on the market. She's just got
too
much potential for me to waste. My only regret with Nike is that he could have been an amazing show horse and all he did was piddle in 4H with me, I don't want that same regret if I keep her. Background info: Jazz is a 5 year old ('06 model) Paint x Thoroughbred. Her dam was a rescue and we did not get papers, but she is still eligible for the PtHA, I just never had the extra cash laying around to do it, but I will soon. She is super fancy and very intelligent. She's got wonderful hunter movement, low headset and flat kneed trot, and she loves to jump. She's around 16hh, but that's an estimate, she may be an inch taller or shorter. Last time I tried to stick her it said 16.2 but I think that stick is off. She's big, that's for sure. I just really want her to go to a show home, where she can reach the potential I see in her, but not in me. These photos are in pasture condition pics from august:
pics from the first of the month:
I am planning to send her for more training this summer, she'll get tons more miles and then hopefully just be ready for finishing off into a specific discipline!
http://s1226.photobucket.com/albums/ee416/JazzyBrew/
This is an older photo, but it's one of the few where she's standing relatively square, haha!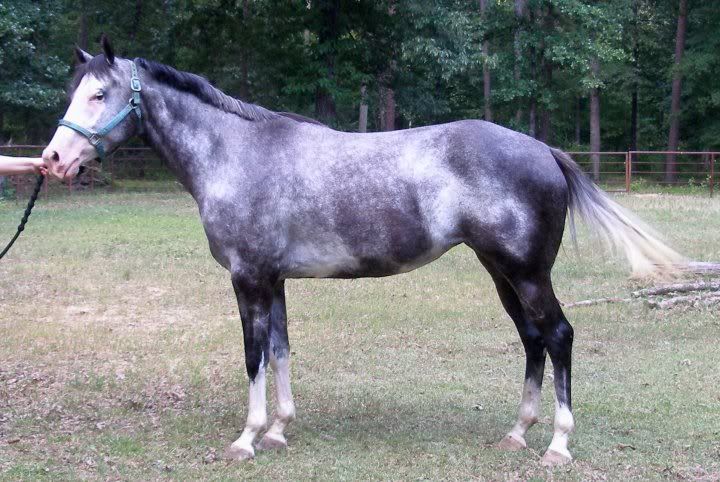 If interested, contact me: mikhetosk at gmail dot com