Hi. You may know me from horsegroomingsupplies where I go by Kelpie, or CotH where I go by... I think it was LochKelpie? (I rarely post there.) And when I say "Kelpie," I mean the Scottish fairy horse, not the dog breed. I'm pretty sure a Scottish kelpie would eat a kelpie dog for breakfast, quite possibly in a very literal way. I'm a generally nerdy type of person (Star Trek, ASOIAF, geology, etc.) and I've been interested in the genetics behind horse colors since before I had a horse. Speaking of, who cares about me when there's a HORSE to look at?! This is JSL Psyches Magic (I call her Pyrros), showing off her colors:
This is her just showing off: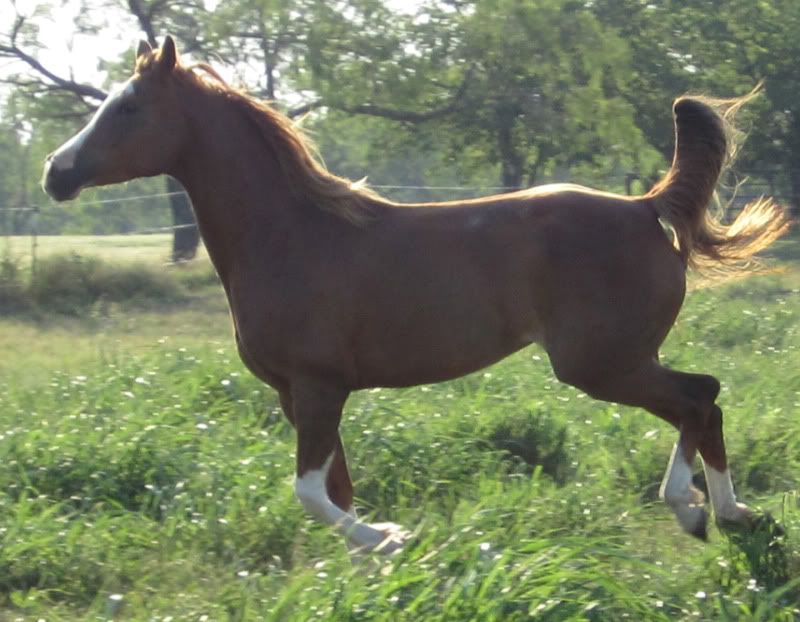 Her sire:
Her half-arab dam:
Her APHA grandsire: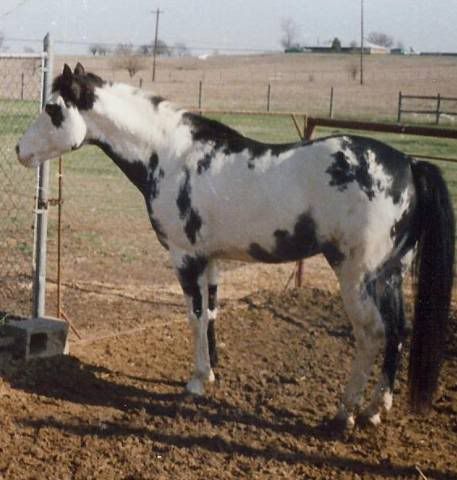 She's a sweet horse, though she does require some convincing when what she wants to do does not align with what you want to do. I'd like to use her for endurance if I ever have the extra income to afford it. Also, if I ever have the extra disposable income, I would like to test her for a few colors. She obviously has splash and some form of sabino (I like to say "spla-bino" for the oh-so-frequent combo). I'm torn on whether or not she has frame. I believe it's obvious in her grandsire and her dam. I also think the spot on her side and spots on the inside of her upper back legs resemble frame, but she has SOOOOO much white on her lower legs. Frame usually does such a good job of eradicating white on the legs that I wonder if that spot on her side isn't just an expression of spla-bino. Anyway, I'd like to test for frame, sb1, and agouti.