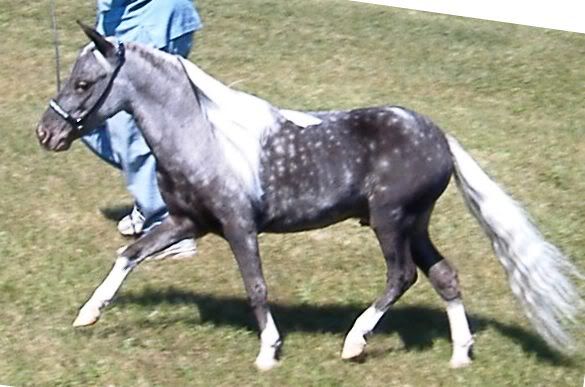 This horse is not mine but I have permission to bring this here and ask..... No obvious Appy....Yes??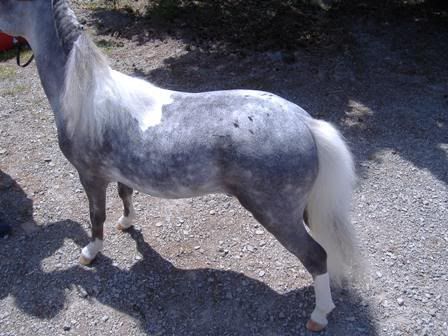 This is his son o/o a (verified) non Appy mare. This is only one of, I think, three Appy foals that this stallion has sired. I checked the stallions ancestry and, I am afraid my AMHA studbook sub is out of date so I can't verify this at the mo, but I am pretty sure the nearest "Appy" is Orion, who was a Pintaloosa, varnish background (no, the Silver did not come form him :rofl ) which I am pretty sure was three generations back, and the sire is one of the Uno horses, Monarch, I think, so no Appy showing on him, either. The mares, in none of the foals cases, showed obvious Appy characteristics, and I
think
I checked them out at the time, too. So, is this one of those cases of Lp meeting PATN and a marriage made in heaven ensuing......?