So my best friend and business partner took me to introduce the newest horse she will be training and I will be standing. The stallion's name is Arete (like earring). And as I was looking at him, we came across one of his mares bred to him. She is supposedly registered Appy but I see nothing Appy about her. I see Sabino and maybe something else. Figured I'd post the pictures and let you guys take a gander as well.
And just because... here's the daddy to her foal.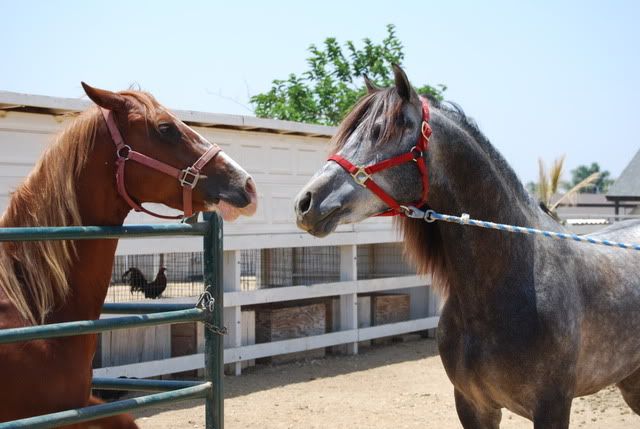 I gave the owner a rundown on what colors he'd probably get (sire is black before going gray). Anything you'd like to contribute? Thanks guys!